Beyond the Highways: Exploring Texas's Natural Beauty
Thursday 5th October 2023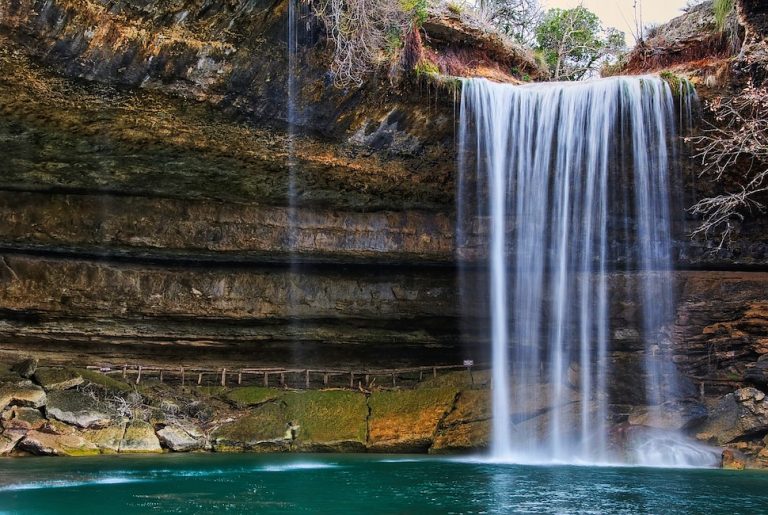 Texas, the Lone Star State, is famous for its vast landscapes, vibrant cities, and rich cultural heritage. While the bustling metropolises are impressive, there's an entirely different side of Texas that often goes overlooked—the breathtaking natural beauty that can only be truly appreciated when you venture off the beaten path. In this blog, we'll take you on a journey beyond the highways, introducing you to some of the hidden gems and stunning destinations in Texas that are best explored by car. So, buckle up and get ready to discover the awe-inspiring natural wonders that await you in the heart of Texas.
Big Bend National Park
Tucked away in the southwestern corner of Texas, Big Bend National Park is a remote wilderness oasis. With over 800,000 acres of rugged terrain, it's a place where the Rio Grande carves deep canyons, and the Chisos Mountains provide panoramic views of the vast desert landscape. Hiking trails, hot springs, and a unique desert ecosystem make this park a must-visit destination for nature enthusiasts. The drive to Big Bend is an adventure in itself, offering glimpses of Texas's diverse landscapes.
Palo Duro Canyon State Park
Often referred to as the "Grand Canyon of Texas," Palo Duro Canyon State Park is a hidden jewel in the Texas Panhandle. Carved by the Prairie Dog Town Fork of the Red River, the canyon reveals layers of vibrant colors and dramatic rock formations. Driving to this park will take you through the iconic Texas plains, where you can watch the scenery transform from flatlands to breathtaking canyons.
Caddo Lake
Located on the border between Texas and Louisiana, Caddo Lake is a mesmerizing maze of bayous, cypress trees draped in Spanish moss, and a haven for wildlife. The best way to explore this enchanting wetland is by boat, and you'll find many scenic drives leading to launch points. As you navigate the labyrinthine waterways, you'll understand why Caddo Lake is often called the "Miracle of the Swamp."
Enchanted Rock State Natural Area
North of San Antonio lies the striking Enchanted Rock, a massive pink granite dome rising 425 feet above ground. It's a popular spot for hiking, stargazing, and rock climbing. Driving through the Texas Hill Country to reach Enchanted Rock offers picturesque views of rolling hills and charming small towns.
Hamilton Pool Preserve
Nestled in the heart of Texas Hill Country, Hamilton Pool Preserve is a natural wonder that showcases the state's geological and aquatic beauty. Formed thousands of years ago, this collapsed grotto has created a serene and magical pool with an enchanting waterfall that plunges from above. The pool is surrounded by lush vegetation and overhanging limestone cliffs, creating a picture-perfect oasis. While Hamilton Pool is a popular destination, it's only accessible by car, making it an ideal addition to your Texas road trip itinerary. The drive to this hidden gem is a picturesque journey through the rolling hills and charming countryside of the Hill Country, setting the stage for a memorable day of swimming, hiking, and basking in the beauty of Texas's natural wonders.
Texas's natural beauty is truly a sight to behold and to fully appreciate it, you need to explore beyond the highways and urban areas. While these hidden gems offer unforgettable experiences, the key to enjoying your Texas adventure to the fullest is having the freedom to go where you please.
This is where Easirent Car Rental in Texas comes in, providing you with the perfect vehicle to explore the state's diverse landscapes comfortably and at your own pace. With Easirent, you can embark on a journey that takes you from the rugged canyons of Big Bend to the serene waters of Caddo Lake, all while making the most of the Lone Star State's natural beauty. So, rent a car, hit the road, and uncover the hidden treasures that make Texas a true gem of the American Southwest.